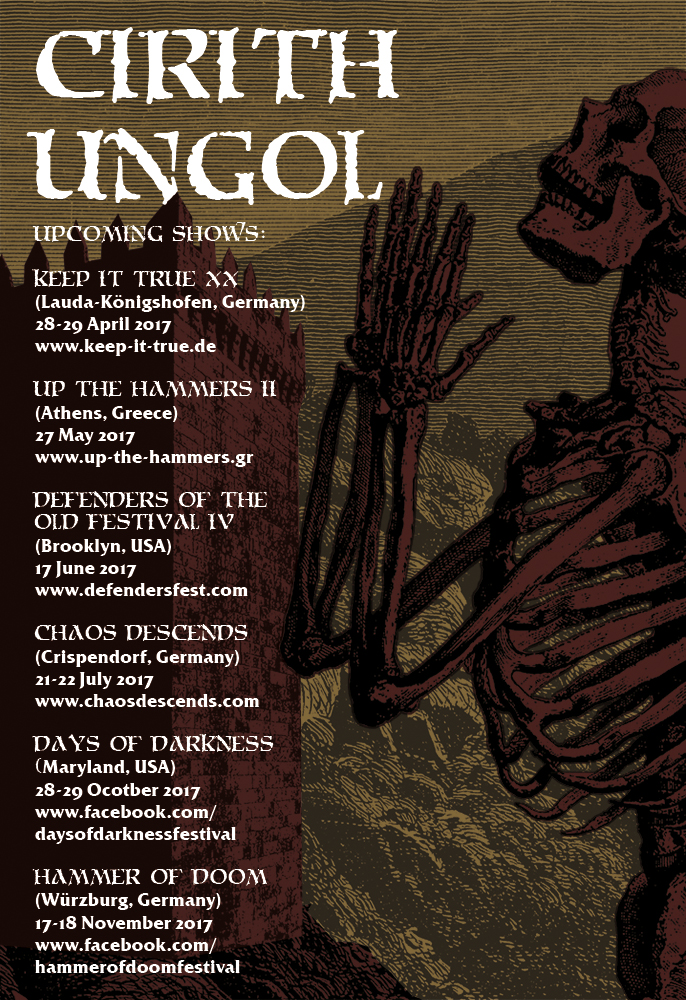 Póster para el difunto centro autogestionado Nave 1839 ubicado en A Coruña.

Pósters para conciertos organizados por la asociación cultural
Màgia Roja
ubicada en Barcelona.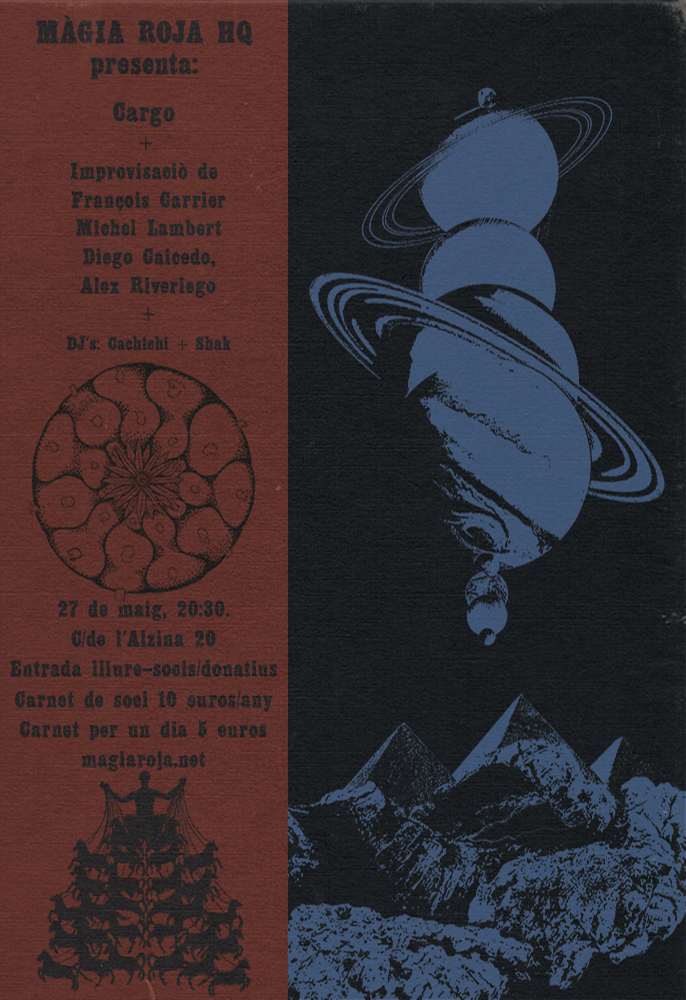 Póster para el concierto Miedo y asco en Ourense (Vomiting Blood) celebrado el 23 de febrero de 2019.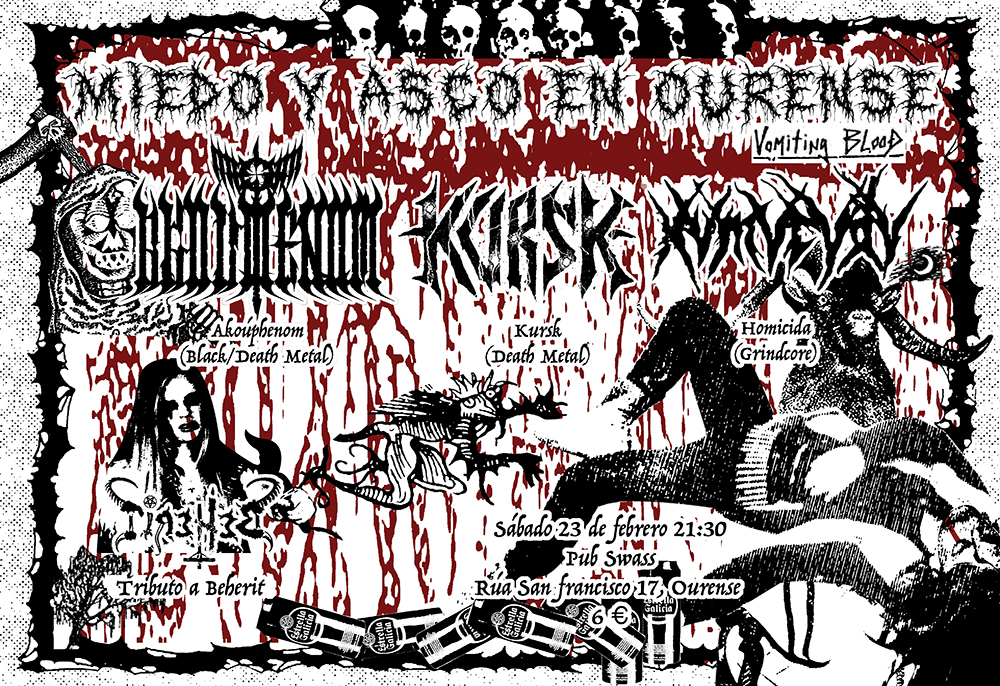 Póster para el box set
The Legacy of Misery. The Old Iberian Crypts
de
Empty
.